Downloading Lumin's desktop app, allows you to quickly access your existing uploaded files any time from the desktop of your device, without having to open the traditional web browser.

How do I download the Lumin Desktop app?

You can download the desktop app directly from Lumin PDF web browser here: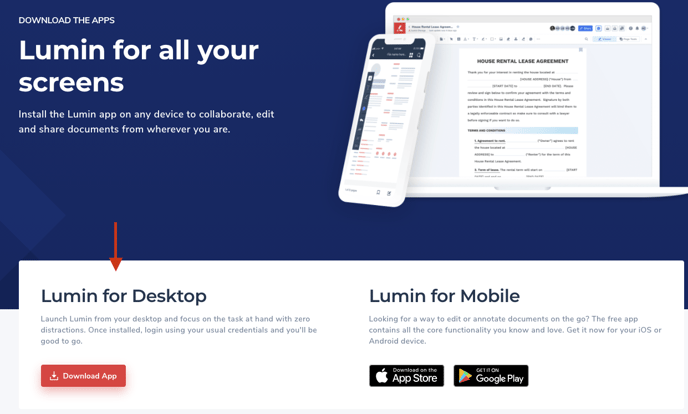 If you're using Windows, Lumin desktop is also available from the Microsoft app store:

Click here to download
Note: The desktop app does not currently work offline. Please upload any documents you may need to use offline in the web browser first.