Collaborate, engage, and make notes on documents with your team using the Lumin comment tool.
1. Select the Comment

option on the toolbar.

2. Click on the page where you want to add comments. A comment icon and a text entry box will appear.



3. Type your comment and then, click Comment.
Note: To tag your teammate, type @ and then their name. Your tagged teammate will then receive a notification email alerting them to the comment and prompting them to respond.
e.g. @lori@luminpdf.com
Tip:
To edit, delete or change the icon color of your comment, click the three dots on the right of the comment entry box and select your options as required.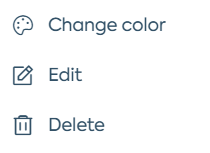 When you feel like emphasizing a comment, you may consider using bold, italics, or underline.

1. Click on the comment itself, or the icon and type your reply in the field underneath.

2. When you're done, select Reply.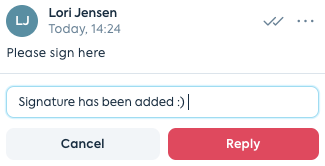 3. To resolve a comment and remove it from your view, select the two-tick icon next to the three dots.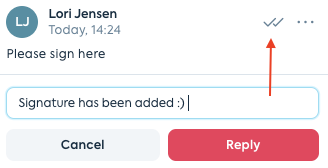 Note: You can easily view and edit all the comments you have added to a document by opening the comment history from the toolbar. A panel will appear on the right with your comment history.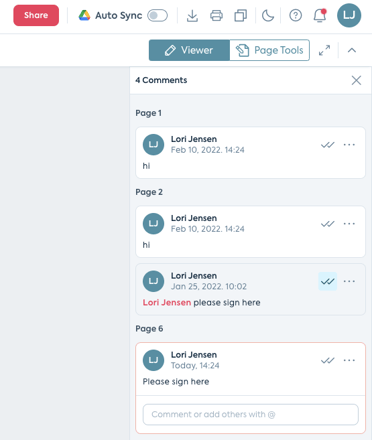 - Click inside a comment in the Panel to
add a reply
note to the comment.
- Click inside a note in the Panel, then click the three dots that appear on the right to
edit
or
delete
it. (Deleting it in the panel will also delete it from the document.)
Tip: When several people comment on a file, the responses are saved in a sequence below the first comment. (The flow of responses and comments in Lumin is the same as you see in Google Docs).
Tip: You can select the Comment tool by pressing N on your keyboard.
Tip: You can also add a comment to a document by writing the comment on the document in free text. Find out how here.