Learn more about Lumin's advanced capabilities for your team. Let us know your needs and questions, and we'll walk you through the answers.
To request a demo and talk through how Lumin can help you with us, visit this link.
In this link, you can complete the form to book a demo with us.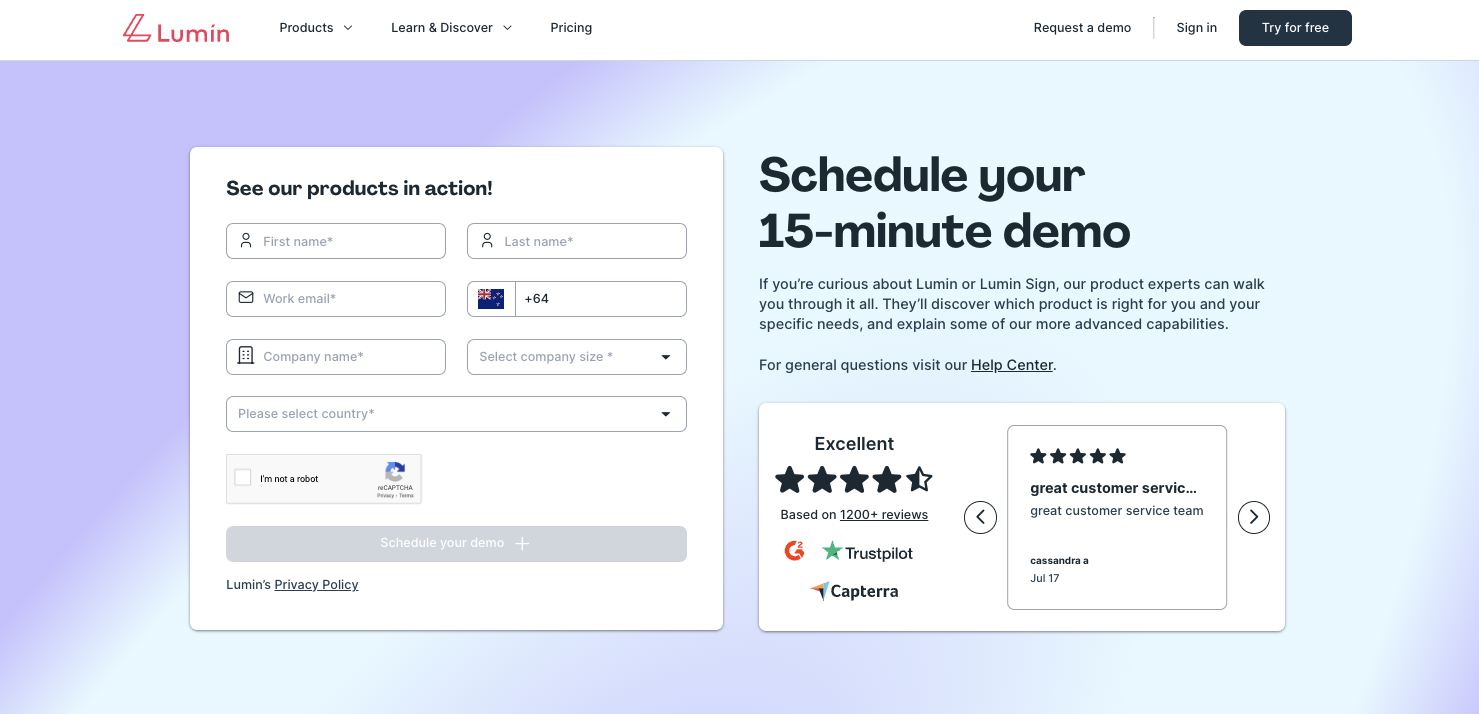 Complete the form and then select Schedule Your Demo.
Then, confirm what time works best for a quick call with one of our representatives.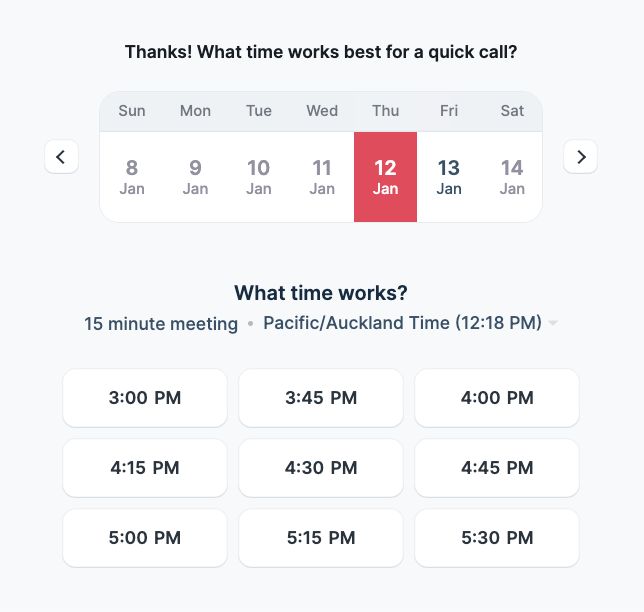 After you select a time, a confirmation email will be sent to you with the calendar invite. Do check your spam or promotions folder for this email as it could have gone in there!