How do I bookmark a page in my document?
Use the Bookmark feature to keep track of important pages in your document that you may want to frequently reference or follow up.
1. Select the Bookmark
icon on the top right of your chosen page.


2. Give the bookmarked page a name that's easily referenceable for you.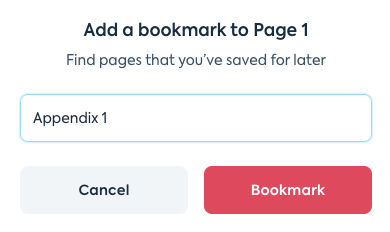 3. Once done, click Bookmark to save.
Note: Use the Panel in the toolbar to navigate to your saved Bookmarks.