Editing of an Organization, including deletion of an Organization, can be managed via each Organizations' own dashboard.
1. Click the Account dropdown menu and select 'Manage Organizations'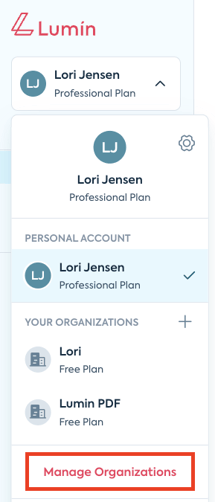 2. Select the 3 dots, View Dashboard option for the Organization you want to delete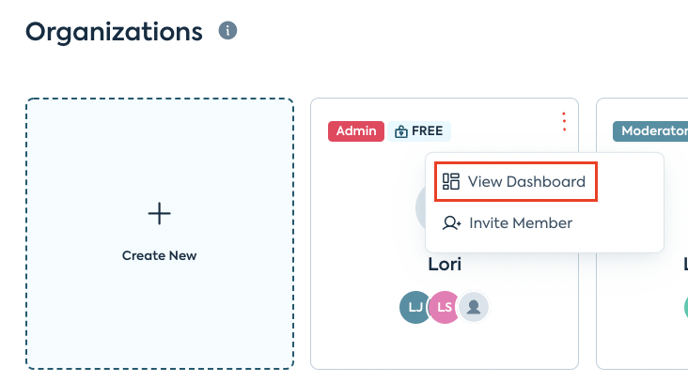 3. Go to the 'Settings' tab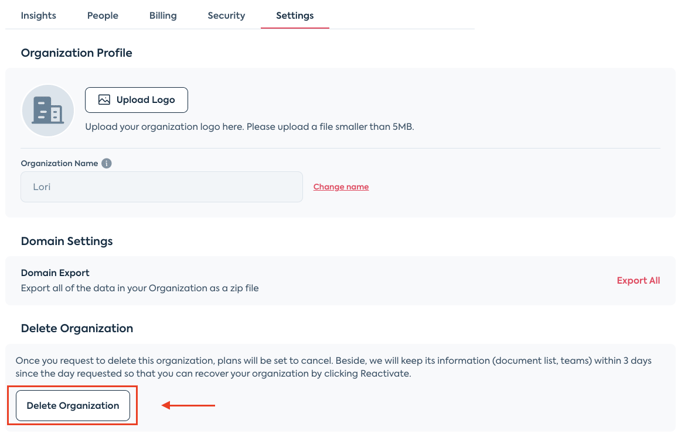 4. Select Delete Organization
Note, a prompt will advise that you are confirming that you want to deactivate your Organization. Your Organization will officially deactivate after 3 days.



You can reactivate the organization by clicking Reactivate before the delete date.