How do I export my notes?
Download your document notes into txt. format for easy revisions.
1. Select the Notes

icon in the lefthand Panel.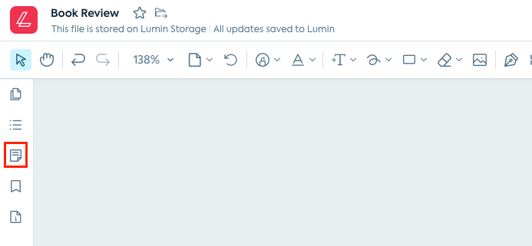 2. Click the 'All notes' dropdown. Select Only my notes.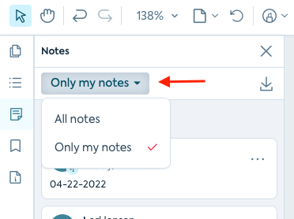 3. Click the Export arrow icon.

4. Select whether you want to export just some or all of your notes.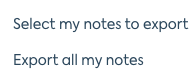 5. Your notes will appear in your downloads (ensure you have 'download pop-ups' enabled for Lumin).