How do I find Lumin's Help Center?
Lumin's help center is where customers can locate answers to questions or solutions to problems.
In luminpdf.com, click the Learn & Discover tab.

Help Center
Under Support, click the Help Center. This page contains all of the knowledge articles that users can refer to that can answer questions, and/or provide solutions to problems.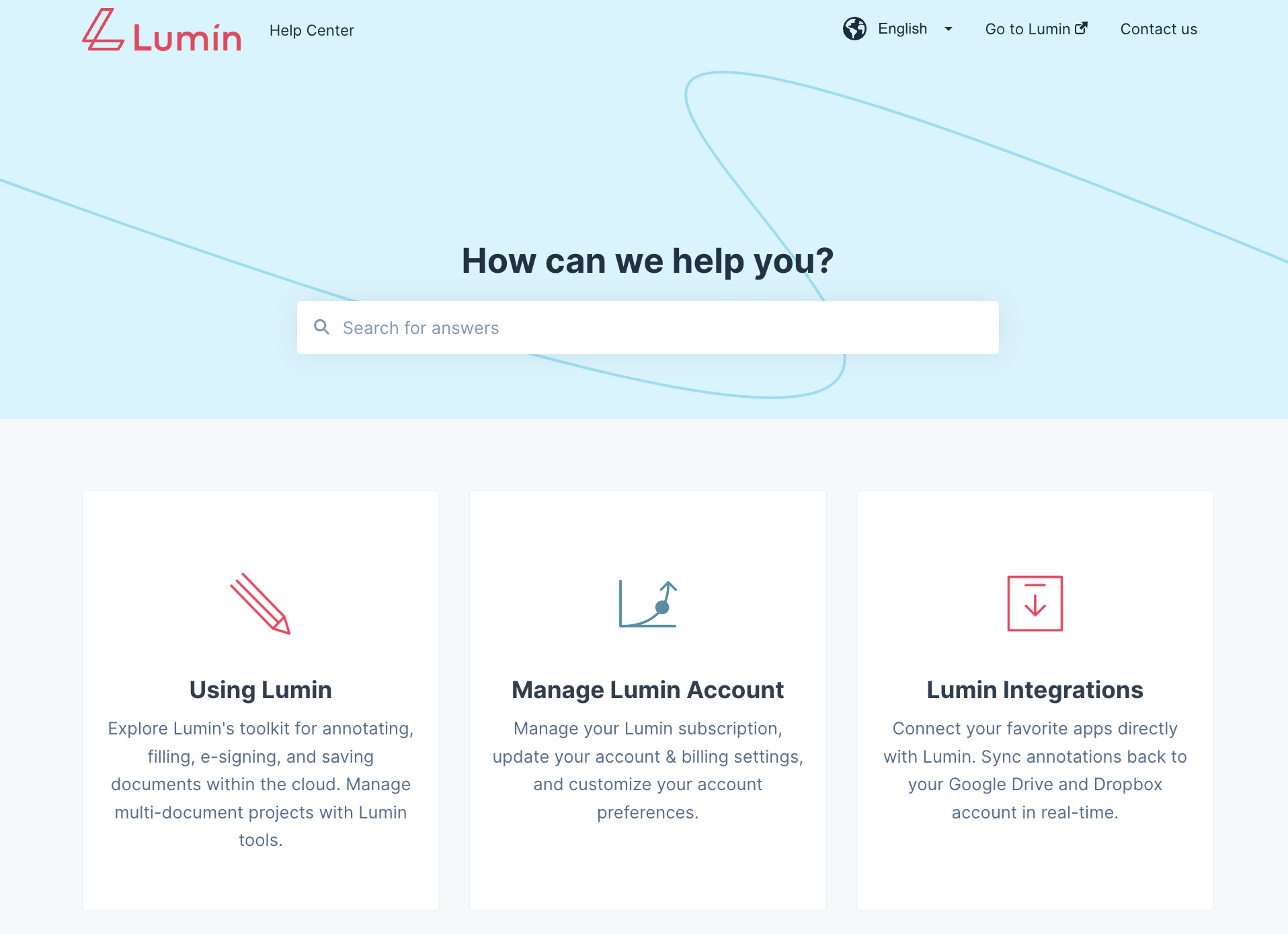 Lumin 101
Lumin 101 is a recommended page for new customers as this has all of the basics one needs to know to get started with Lumin.