Forcing a password reset will automatically request Circle members to sign-out from Lumin, and, reset their password via an email link.
2. Select your Circle from the left-hand account dropdown.


3. Select the Dashboard.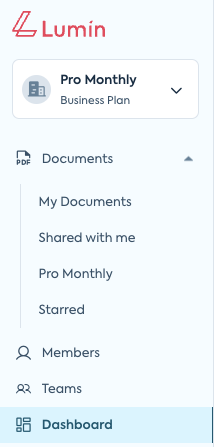 4. Click on the Security tab.


5. Under Password Reset, select Reset All.


6. Select Reset Password to confirm. Please note that Circle members will receive an email requesting them to sign out and reset their password.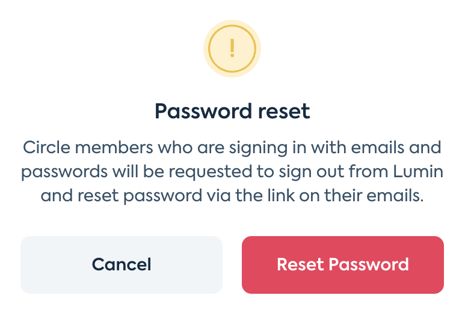 NOTE: Only Circle Admins and Billing Moderators can enforce a password reset.