Easily contact our customer support team via email or chat.
For general & technical assistance with Lumin, you can visit this link.
Email
In this link, you can fill out a form which will be sent to our Customer Support team. We endeavor to get back in contact with our customers as soon as possible.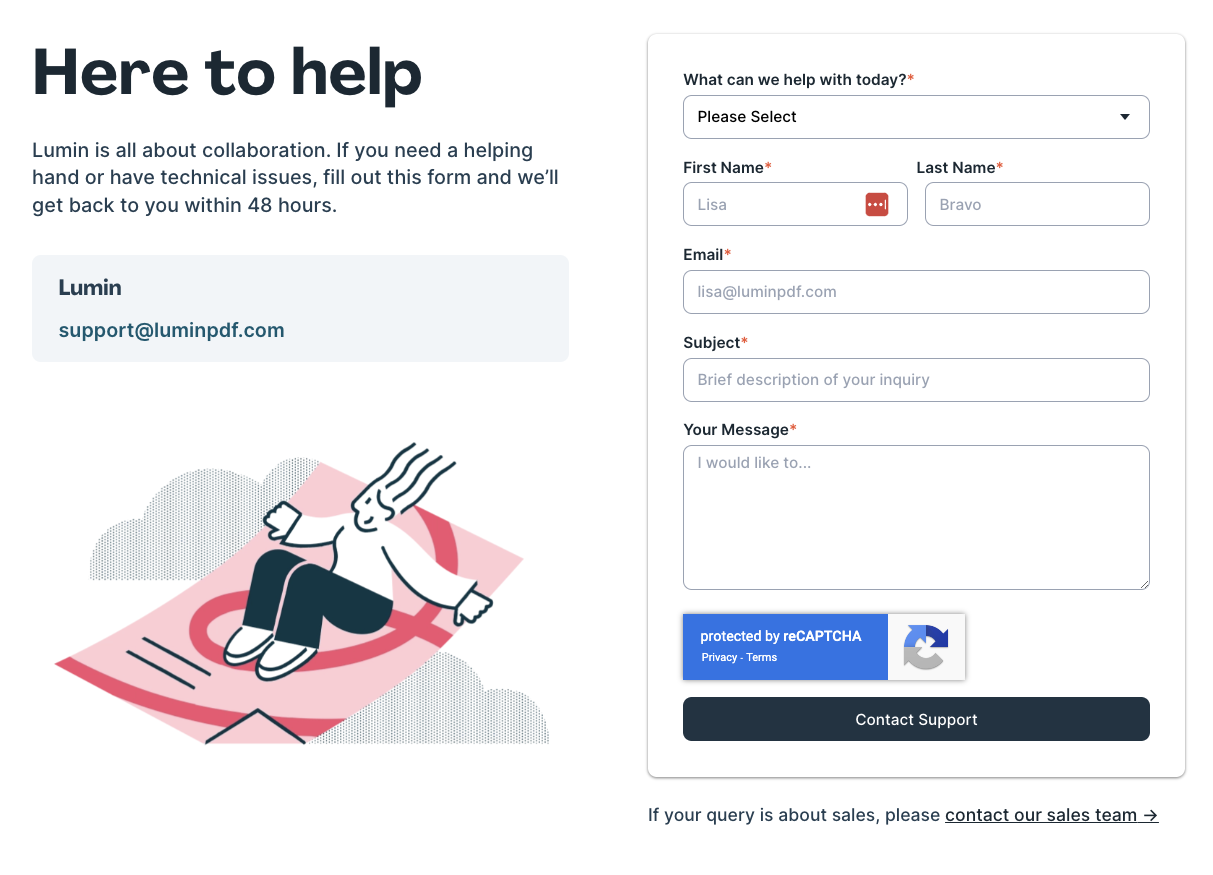 Chat
Alternatively, you can chat with us between the hours of 11 a.m. to 8 p.m. Monday to Friday. You can still send a message outside of these hours and our Customer Support Team will get back to you on the next business day.
In the same link, you can click the Chat bubble in the bottom-right corner.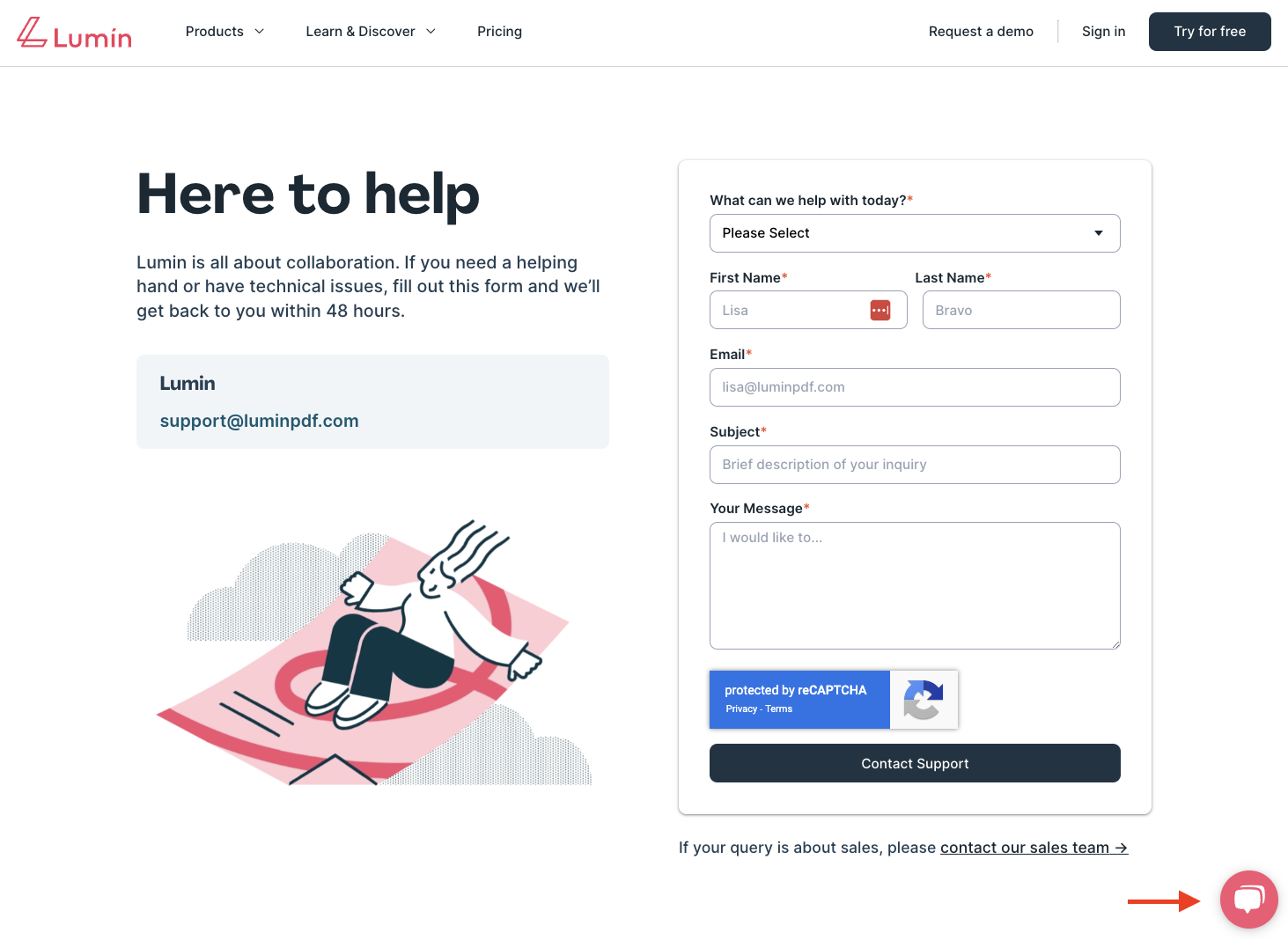 Follow the prompts and send your message: