Open files in Lumin PDF with ease by uploading new, selecting from existing uploads, or opening directly from Google Drive.
Select a file from the Documents page in Lumin PDF
From the Documents page, select the document list you require: Personal, Organization, or Team documents.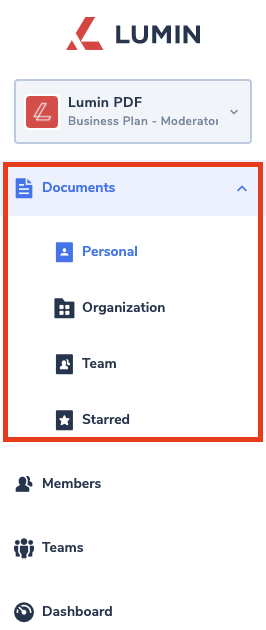 2.
Click on the document
you require to open from the list of previously uploaded documents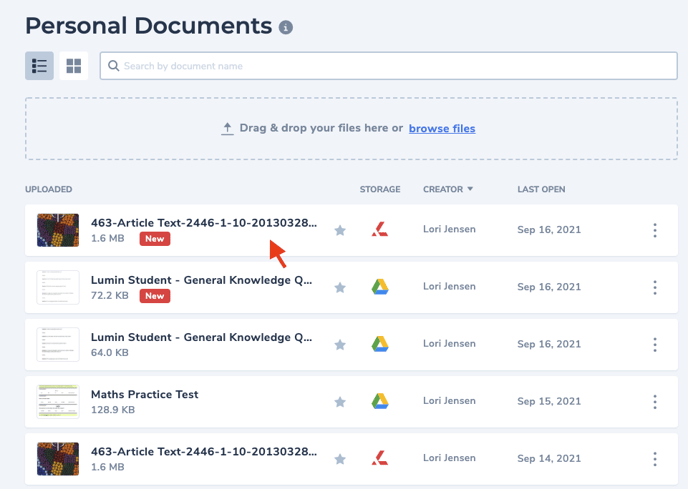 Import a file into Lumin PDF
Click browse files on the Documents page.

Select the destination you would like to import from



Follow the screen prompts to import the document.


Click on the now uploaded document to open and edit



TIP: If you import a document from Google Drive or Dropbox, the document stays stored in the location you imported it from and, if synced, any changes you make to it in Lumin PDF are visible in the original storage location.


Open from Google Drive
If you have connected your Google Drive account to Lumin PDF:
Right-click the PDF you wish to open.
Hover over Open with > click on Lumin PDF.


-Your document will now load and open in the Lumin PDF viewer & editor