As an Admin or Billing Moderator, you have the option to allow Lumin to auto-approve any new team members with your company domain in their email address.
2. Select your Circle from the left-hand drop-down menu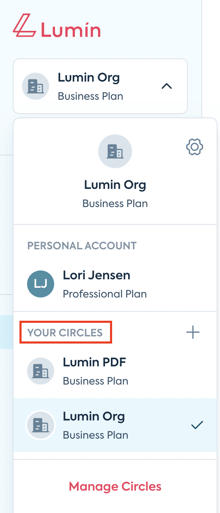 3. Select the Dashboard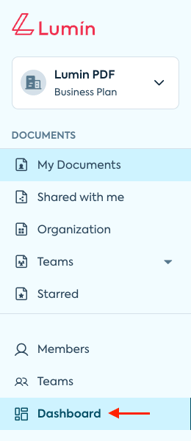 4. Select the Security tab


5. Select Enable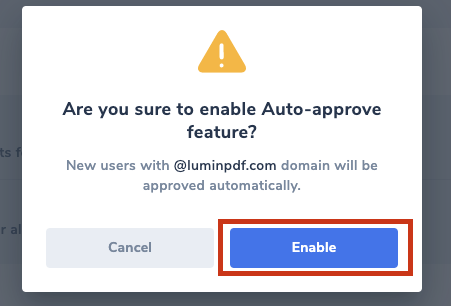 Once enabled, whenever members with your company domain request to join Lumin, they will be automatically accepted into your Circle without needing manual approval.
Note: you can only enable this feature if you have a Main Circle, it is not available for Custom Circles as there is no shared domain.
You can learn more about Main and Custom Circles
here
Only Admins and Billing Moderators can enable this feature