As an Admin or Billing Moderator, you have the option to allow Lumin to auto-approve any new team members with your company domain/s in their email address.
2. Select your Circle from the left-hand drop-down menu.



3. Select the Dashboard.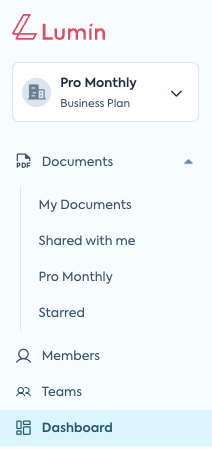 4. Select the Settings tab.



5. Under Circle's Visibility Settings, click Visible and allow anyone with certain domain to join.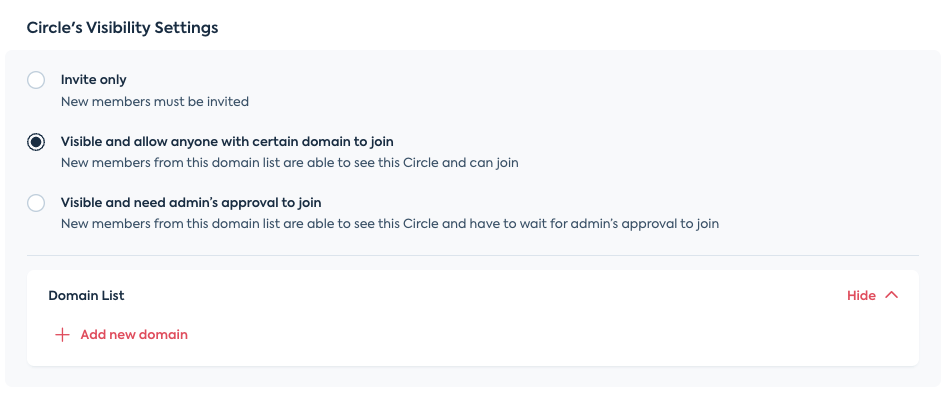 6. Under Domain List, click Add new domain. Then add the domain in the screen that will pop up and hit Add.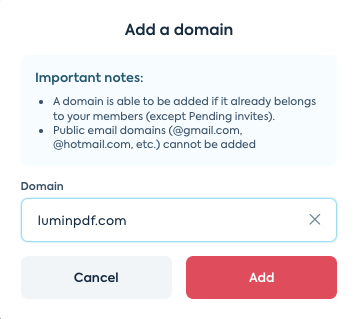 7. When you click Add, this setting will auto-save and will be applicable immediately.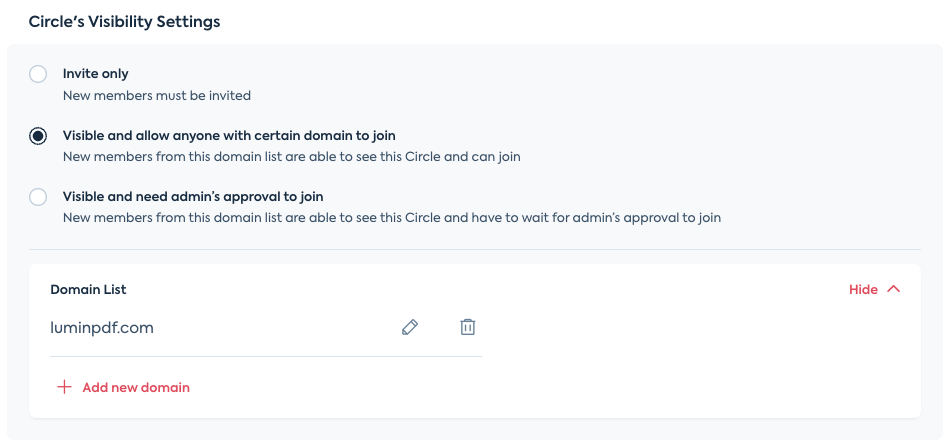 TIP: Does your company use multiple domains? simply add another domain in the Circle Visibility settings.

NOTE: Only Admins and Billing Moderators can enable this feature.