As an Admin or Billing Moderator, you can request team members with the same email domain to sign in with their Google emails. Using Google credentials as verification increases the security of your Organization.
1. Go to your Organization's Dashboard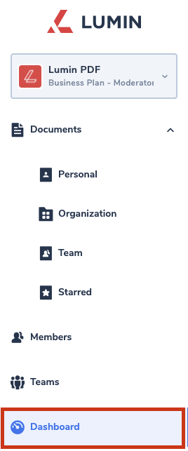 2. Select the Security tab

3. Click the toggle to turn Google sign-in on/off



4. Select
enable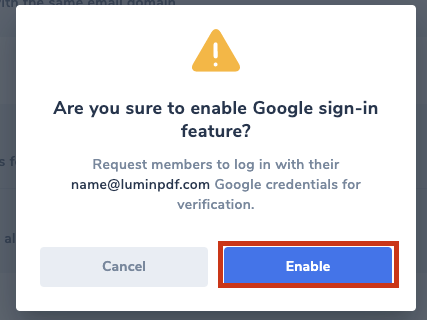 When enabled, your team members must use Google sign-in in order to access the Organization
Note: you can only enable this feature if you have a Main Organization, it is not available for Custom Organizations as there is no shared domain.
You can learn more about Main and Custom Organizations
here
Only Admins and Billing Moderators can enable this feature