As the document owner, you easily change permission tiers for collaborators on your document. Permissions range from 'view only' for those private documents, up to 'can share' for wider document dispersement & sharing.
1. Click the Share button in the Lumin editor.

2. Select Bulk update permissions to change sharing permissions for your document members.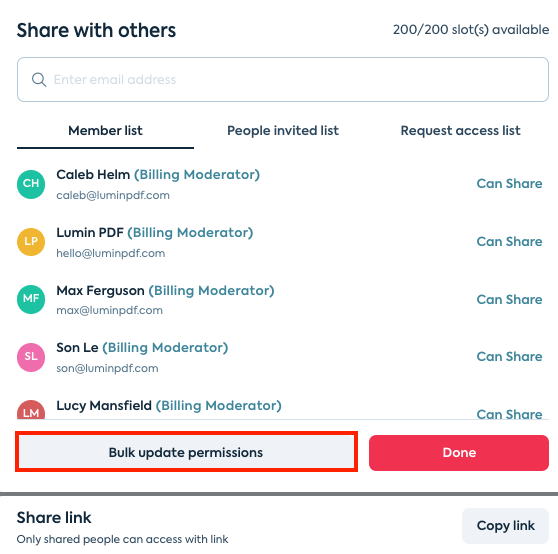 3. Select the sharing permission level for your document members and click Update to save.
Sharing Permissions Comparison:
Can View: Members can only view documents, and cannot make edits or share.
Can Comment: Members can view and make comments but cannot make annotations or share.
Can Edit: Members have full editing and annotation permissions but cannot share the document with anyone else.
Can Share: Members have full editing and sharing permissions.