Easily open files in Lumin by uploading new ones, selecting them from existing uploads, or opening them directly from Google Drive.
Opening an existing upload within Lumin
Login to your Lumin account.
From the Documents page, select the destination of your document.

Note: If you want to access a document in a different Circle, just select that Circle in the dropdown.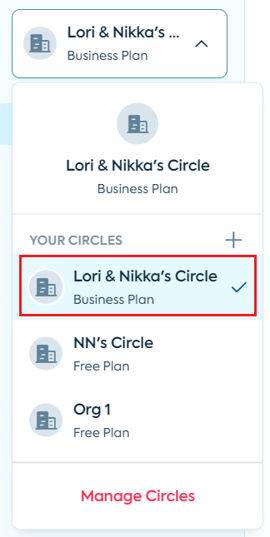 The Circle documents tab will appear on the lefthand column as well.
3. Double-click on the document name to open it.

---
Uploading a new file into Lumin
Click Upload from your Documents page.

Select the source you would like to import from.

Follow the screen prompts to upload and open the document in the Lumin editor.
Tip: If you import a document from Google Drive or Dropbox, the document stays stored in the location you imported it from and, if synced, any changes you make to it in Lumin are visible in the original storage location.
---
Opening a document from the Google Drive application
If you have connected your Google Drive account to Lumin:
Right-click the document you wish to open.
Hover over Open with > click on Lumin PDF.

Your document will now load and open in the Lumin viewer and editor.