How do I set Lumin as my default PDF viewer on a Mac device?
Access and make changes to your PDF documents with speed by setting Lumin as your default PDF document handler on your Mac device. Once set up, you can double-click and Lumin will pop up right away.
1. On your Mac device, right-click a PDF document.
2. Select Get Info.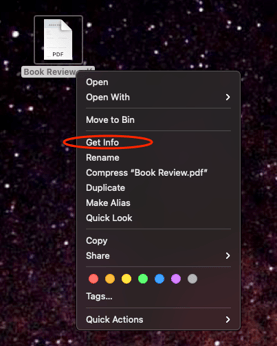 3. Expand Open With dropdown.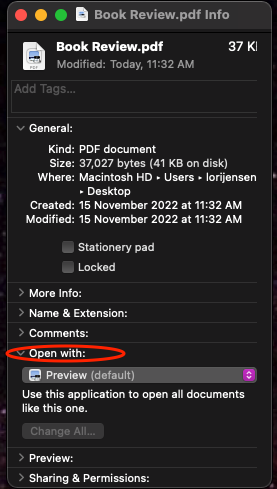 4. Select Preview.
5. Select Lumin - PWA.

6. Click Change All to apply changes.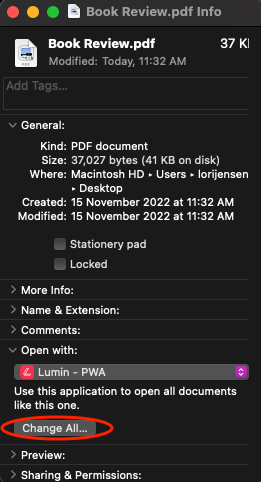 7. Select Continue.
8. Done! Your PDF documents will be opened with Lumin by default.