Read on to find out what you can do to resolve this error.
If the Administrator of your Google Workspace account has disabled Google Drive apps and you try to use your Google account in Lumin, the "wrong account" error message will pop up.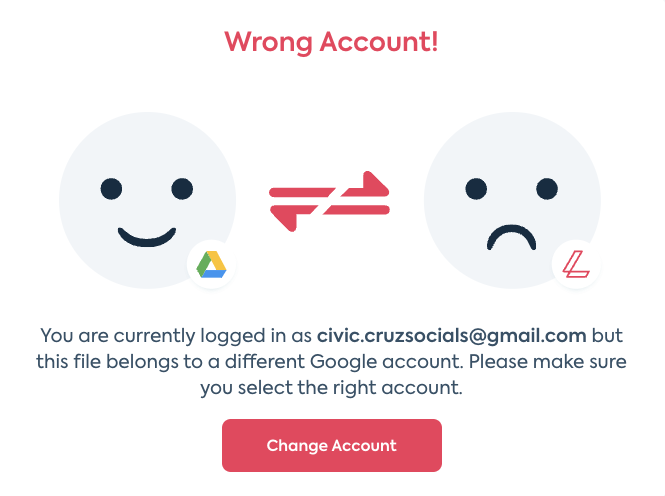 To resolve this, an administrator in your organization is required to enable the use of apps in your Google Workspace account.
TIP: Your admin can follow this link to find out how to enable the use of Google Workspace Marketplace apps in your workspace.
Need help? If you require further assistance, you can reach out to us at support@luminpdf.com.