Embed URL and external websites into your Lumin document text to link out to web resources.
How to embed a hyperlink


1. Click on the portion of text on your document that which you want to embed a link

2. Select the hyperlink icon 🔗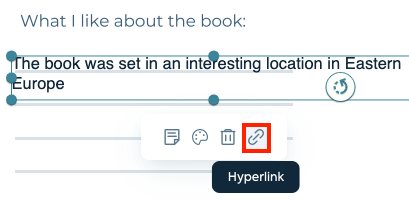 3. Copy and paste your link into the hyperlink field & select 'Link'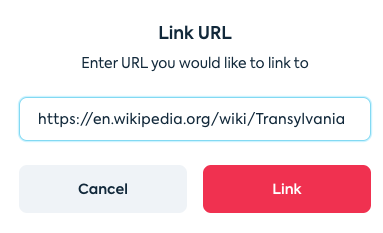 4. Your text will now link to your web page


How to navigate to the link

1. Click on the linked text

2. Select the navigator button

3. 'Proceed' - a new tab will open in your browser with the linked webpage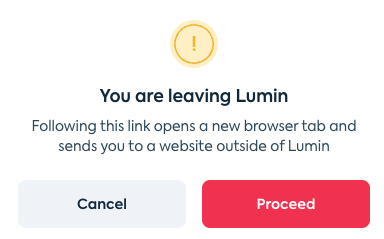 Note: If your document already contains a formatted link, eg: https://www.luminpdf.com, Lumin will recognize it as a link so it will be clickable.