Lumin sorts documents as personal, team, Circle, and starred. You can also separate documents into different folders. Learn their differences below.
Folders
See our article here on how to use folders.
Document sorting
Accessing documents
Click here to see how you can access your documents.
Document Sorting
Personal documents
Only you can see your personal documents.
Team documents
Everyone in a team can see all team documents.
Circle Documents
Everyone in a Circle can see all Circle documents.
NOTE: Teams are part of Circles but Circle documents do not include team documents.
NOTE: Everyone in a team can add documents to the team and everyone in a Circle can add documents to the Circle, but only admins and moderators can remove them.
Everyone can share a document.
Starred Documents
Starred documents are like favorites.
Star a document (by clicking its star) to make it easy to find.
Starred documents appear in Starred Documents lists. (They also appear as starred in the list from which you starred them.)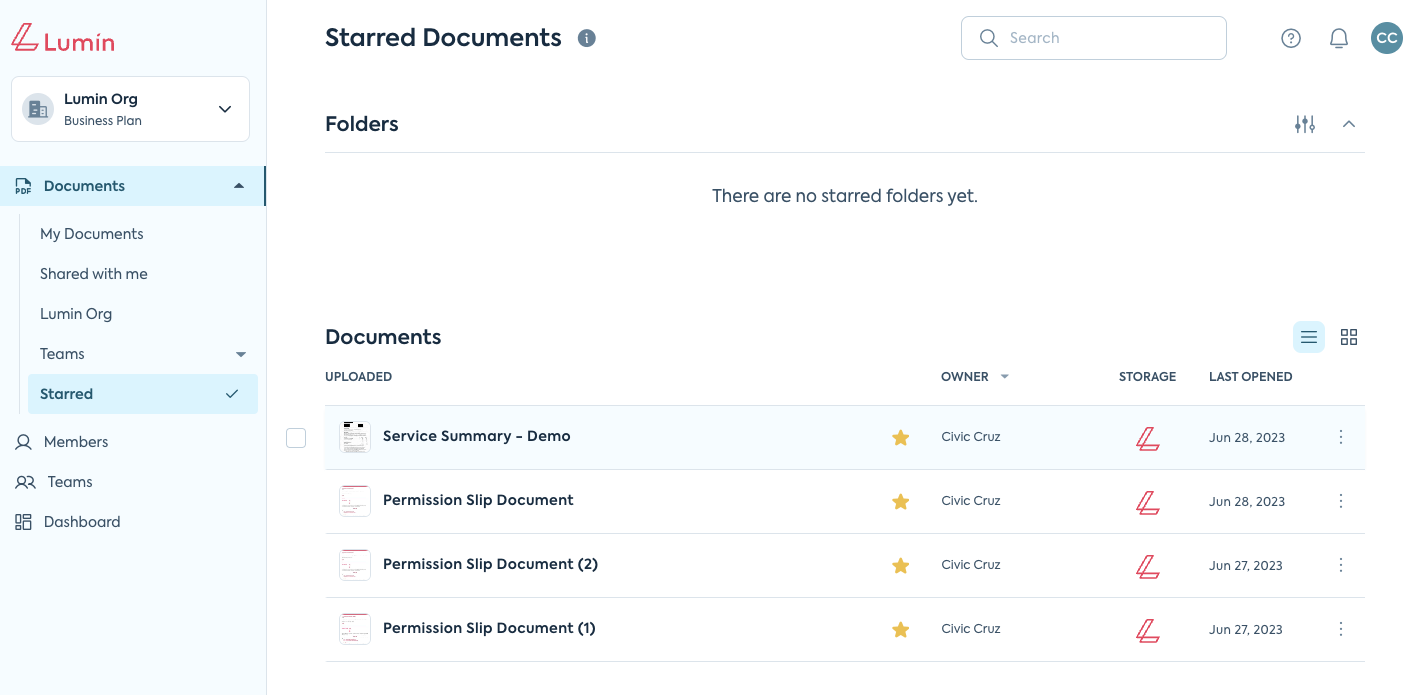 NOTE: If viewing your default Circle, the documents you've starred in your personal documents and in a Circle's or team's documents display in your personal Starred Documents list.
If viewing a Circle or a team, only documents you've starred in the Circle or team display in Starred Documents.
Accessing documents
Each Circle will act as an individual storage for your documents.
If you are a member of multiple Circles, you can upload/import your documents into a specific Circle. Make sure to choose the right Circle.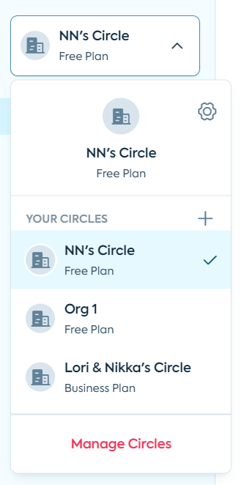 Note: If you only have your default Circle, it will be automatically chosen.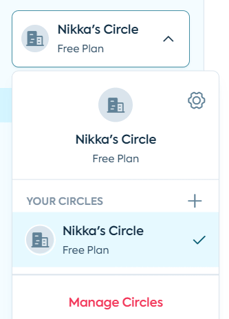 You can choose whether to keep the file personal (upload from the My Documents tab).

Or to share it with the Circle (upload from the Circle tab).

Or to share it with a team within a Circle (upload from the team tab).

The document will appear depending on where it was uploaded. Every Circle will have its own My Documents tab and Circle/team documents tab.
Sharing a document
Anyone can share a team or Circle document.
To do this:
Click the three dots to the right of the document.


Click Share.
Enter the email address of the recipient.
Click the name of the person when it appears in a box under their email address.
Select an action (e.g., Can comment, Can edit) for the person.
Add a comment, if required.
Click Save. The recipient will receive an email with the document link.