How do I search keywords in my document from the mobile app?
If you're looking for a particular word or phrase within your document, try the search option to locate the section of work you want to navigate to.
1. Open your document from the document storage menu.
2. Select the 🔍 icon and type in your keyword.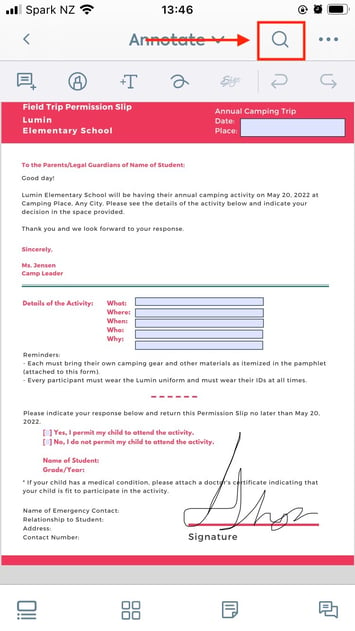 3. Hit search - any matches will appear on the document highlighted in orange.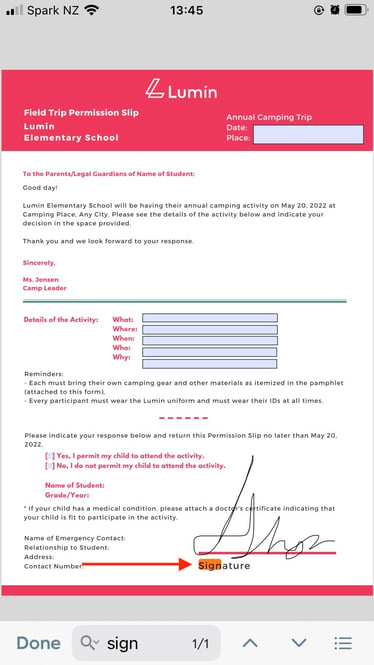 Tip: Use the up and down arrows to quickly jump to other pages containing your keyword.