Use the Lumin split/extract tool to choose only a select page(s) of a document for quick download.
Select Page Tools option from the tool bar.


2. Click the Split/ Extract pages dropdown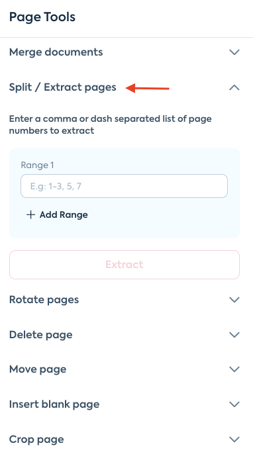 3. Enter either a page range (eg. 1-5) or page numbers separated by comma (eg. 1, 5, 8)
-Add multiple ranges if required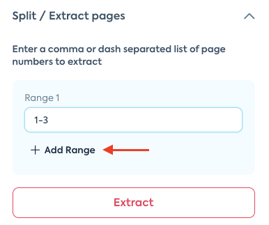 4. Click Extract


5. Your extracted/split document will download straight to your device


Ensure you have allowed pop-ups for Lumin in order for the document to appear in your downloads bar.