Sharing, Saving & Collaborating
How do I send my document via email attachment?
Once you've edited your document in Lumin, you can export your file and attach it to emails.
1. After you're done editing your document, select the Download

option.

2. Your downloaded document will appear in your downloads tab at the bottom of your window (if you can't see it, make sure you've got your pop-up blocker turned off).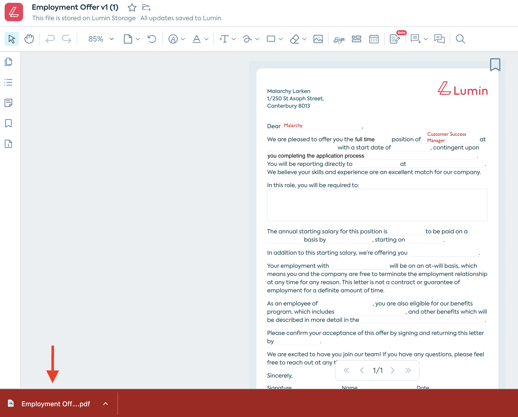 3. Open your preferred email provider e.g. Gmail.
4. Start a new email and attach your downloaded Lumin document.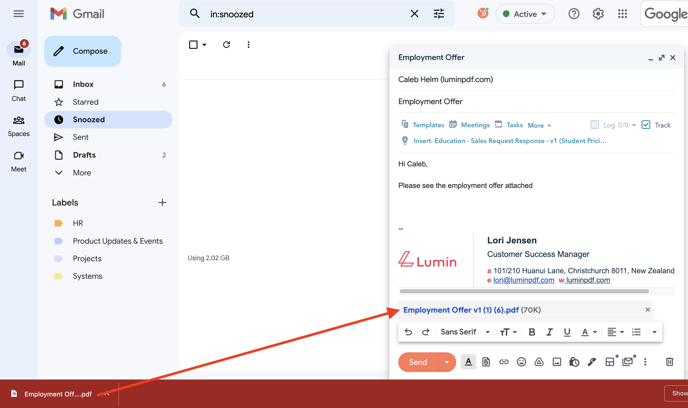 5. Then click Send.