When you connect the Lumin app to Google Drive, you can select Lumin as your default viewer for easy viewing, and, annotation of PDF documents.

Enabling as Default:


1. First, ensure you have installed the Lumin app to your Google Drive. Find out how here
2. Go to your Google Drive: drive.google.com

3. Click 'Manage Apps'

4. Find Lumin


5. Next to the Lumin app, to the left of "Use by default," check the box.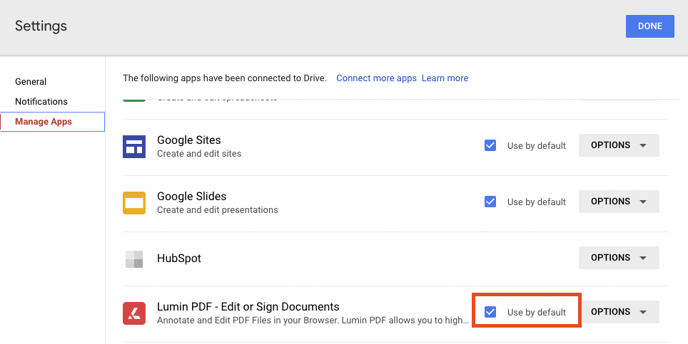 Disabling as Default:
To disable Lumin as the default app follow the above steps, and ensure that in Step 5 the box is unticked