If your Circle wants to return to the free version of Lumin, you can cancel your subscription at any time.
Only Admins and Billing Moderators can cancel a Circle plan.
1. Go to your account icon in the top right of your dashboard > select Billing Settings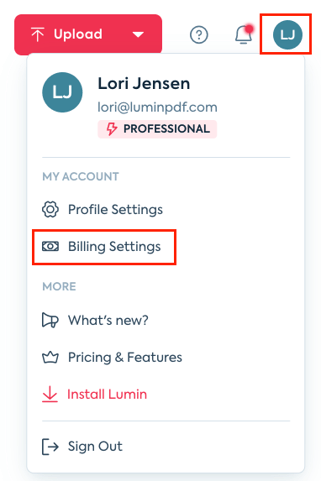 2. Select your Circle's account from the drop-down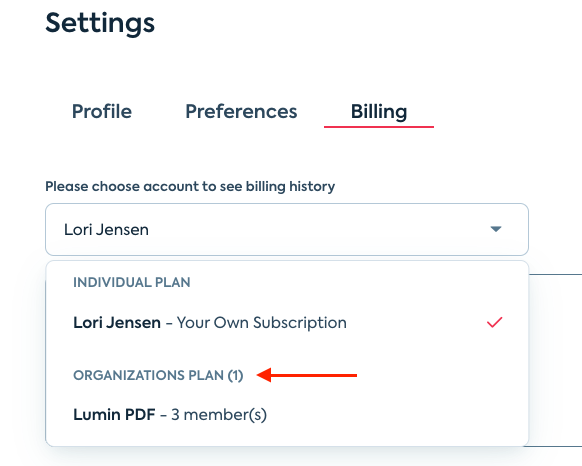 3. Click Cancel Plan

4. Click Confirm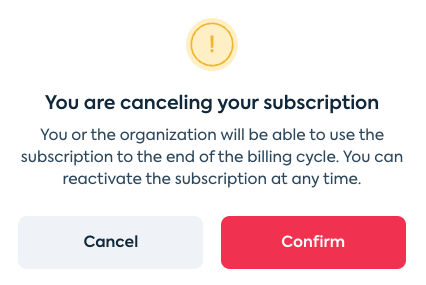 -Once canceled, your Circle will be able to use Lumin to the end of the billing cycle.
-After the billing period has ended, your Circle will revert back to a Free subscription. Compare Lumin plans here