Lumin's integration with Google Drive allows users to easily create a free Lumin PDF account. Read on to find out more.
It's possible you opened a PDF with us via Google Drive. Opening a PDF via Lumin PDF within Google Drive automatically creates a Lumin account connected to your Google account.
If you'd like to create an account this way, here's how:
Right-click on a file you wish to open, select Open With and then click Lumin PDF - Edit or Sign Documents under Suggested Apps.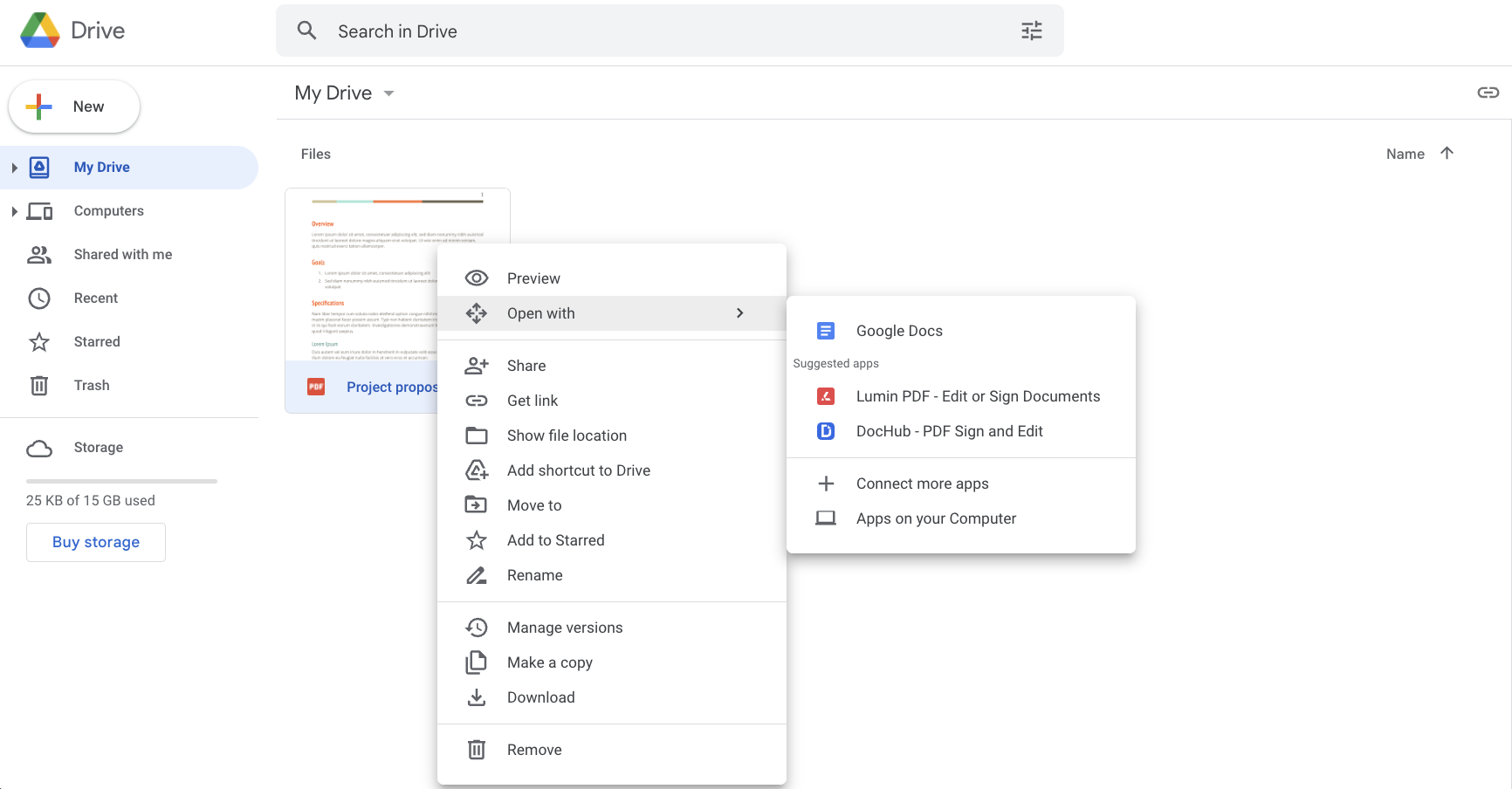 Approve the integration to create your account with Lumin by clicking Connect to Google Drive.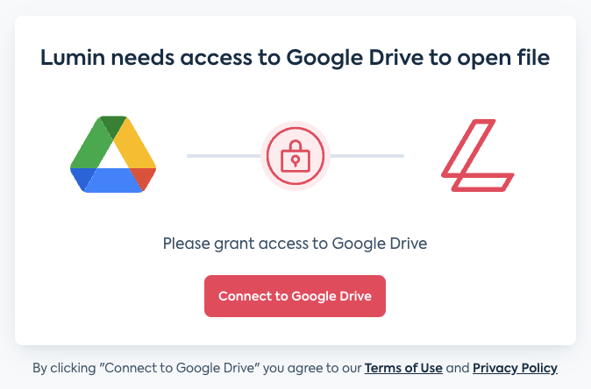 Choose the account you wish to integrate and create your account with.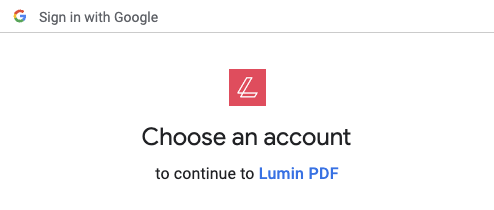 Select what Lumin can access and hit Continue.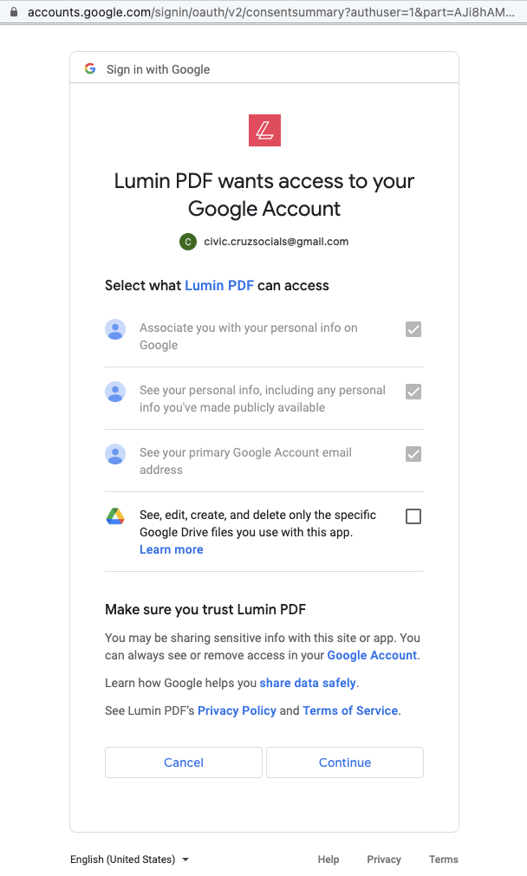 And you're all done!
Find out more about how Lumin's features can assist with annotating PDFs here:
If you need to amend your account or delete your account with Lumin, please contact our Support Team here. Alternatively, you can also chat with one of us on the same link.